Morningstar Ranch


ORGANIC AVOCADO FARM IN NORTHERN SAN DIEGO COUNTY
We came across this wonderful property tucked off the beaten path in Valley Center, CA. Acquiring it in 2004, we've since developed the 50 acre avocado hill, added large gardens, cultivated the grapefruit orchard, and began keeping animals (cows, goats, chickens). We built a large packing house where we can box and distribute our organic avocados, persimmons, and grapefruit. We've had a wonderful time hosting WWOOFers, workaway guests, travelers and hikers. We have three large ponds and have a heart toward alternative energy, composting toilets, and more in hopes of creating a sustainable lifestyle on the land.
More Details
Three large ponds for swimming & boating
Yurts and cabins and several houses for accommodation
2+ acres of vegetable gardens
Farmstand and Yellow Deli restaurant
Stoneybrook Farm

ORGANIC FARM IN NORTHERN VIRGINIA
We are a 45 acre certified organic farm in rural Loudoun County, Virginia that we've been managing for the past 15+ years. Our mission is to grow quality local organic crops using sustainable practices. We sell our vegetables and fruit through our Farm Market on Route 9. We are located in the historic town of Hillsboro, Virginia. We also sell wholesale to a number of organic produce markets in the greater Washington, DC area. We believe in preserving farm land for agriculture and protecting the historical heritage of Northern Virginia. Our soil fertility is maintained through the use of cover crops, compost, and crop rotations. We grow most vegetable crops including many heirloom varieties. We've added fields and a flourishing farm stand/natural foods market. There we serve farm fresh salads, sandwiches, and bake fresh breads and pies.
More Details
50 acres of gardens and fields
Several greenhouses
Hikers cabins
Near the WV/VA border in Harper's Ferry
1 hour from Washington, D.C.
Basin Farm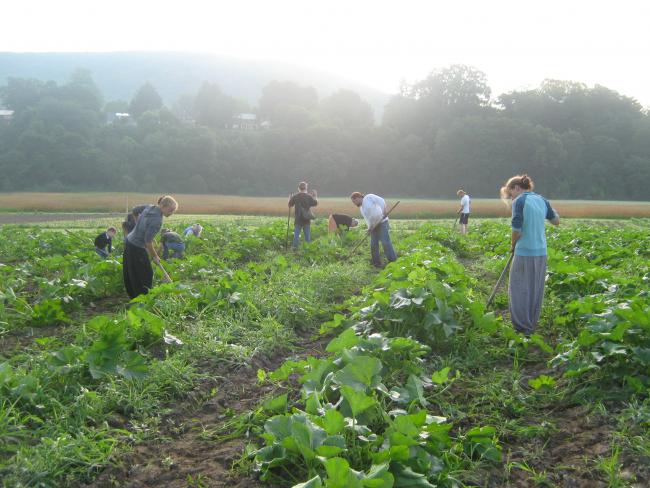 120 ACRES IN A BEAUTIFUL BASIN ON THE SAXONS RIVER IN VERMONT
We are about 40 people, farming about 120 acres for the past 25+ years. We are growing vegetables of all sorts, some grain, and some herbs. We love to work with the soil, the plants and animals, our greatest goal being to work in harmony with the Creator of all, knowing that what we do in cooperation with nature and her Maker will not cause harm, but bring healing to the land, and ultimately to the people who consume the fruit of the earth. We long to see restoration come about in all the aspects of life.
More Details
Very large organic vegetable gardens, some grains and herbs
The Saxon River flows right through the middle of our property
Animals including work horses, cows, chickens, and goats
Full accommodations for hikers, travelers, and work opportunities
Fieldstone Farm & Orchard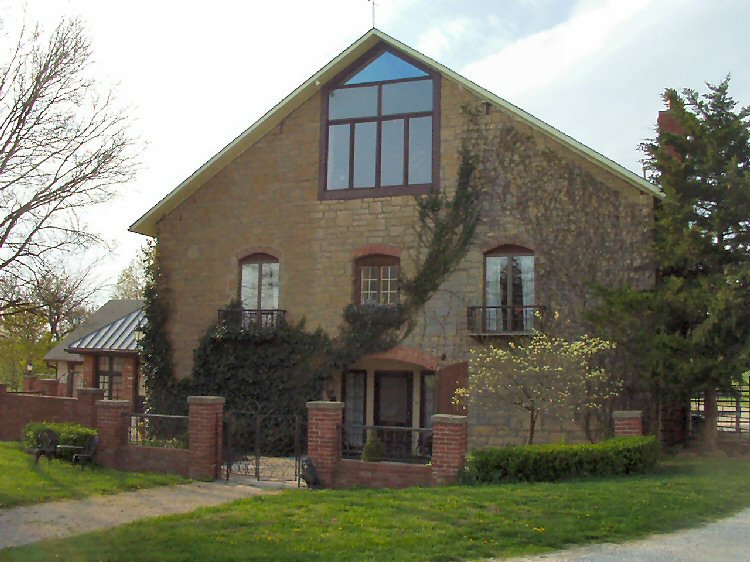 100 ACRE FRUIT ORCHARD IN EASTERN KANSAS (NEAR LAWRENCE)
In January, 2016 we moved to the Fieldstone Orchard farm just outside Lawrence, Kansas. This amazing farm is 150 acres with nearly 2,000 fruit trees and berry bushes, orchard equipment, seven ponds, pecan grove, pastures, fields, woods, three houses, three greenhouses, chicken and goat barn, a beautiful U-pick operation as well as a spot to build our own farmstand deli right on the property. There is much work to do here to maintain the gardens and land and prune the trees so that they bear the most abundant fruit. We look forward to caring for this land so that reaches its fullest potential.
More Details
150 acre farm with 50 acres of fruit orchards
Apples, Cherries, and berries
Animals (cows, chickens, goats, sheep, ducks)
WWOOF and farm volunteer opportunities